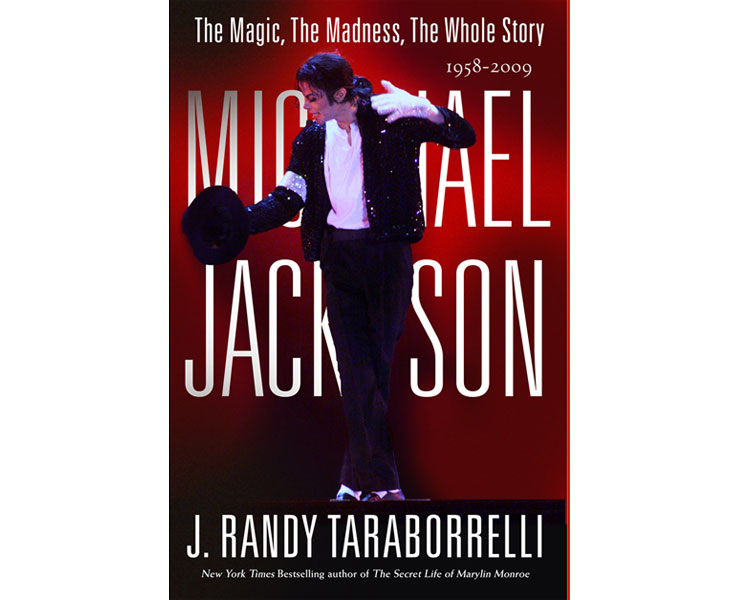 Michael Jackson: The Magic, The Madness, The Whole Story
J. Randy Taraborrelli is the foremost authority on Michael Jackson. He has known the entertainer since they were children having first met him when he was ten years old. He's interviewed him and his family members countless times and written more than one hundred articles about him. When Michael Jackson turned eighteen, Taraborrelli was there to report the story. As he did when Michael turned 21. And then 30. When he had his first nose job, Taraborrelli was on the scene, as he was for his first marriage to Lisa Marie Presley and his second to Debbie Rowe, the mother of two of his children. Taraborrelli covered Jackson's first molestation settlement. When Michael Jackson was on trial for child molestation charges the second time, Taraborrelli was in the courtroom every day sitting directly behind the defendant. He reported on the events for CBS News and Court TV. In fact, Taraborrelli was the only CBS News reporter in the court room for the surprising "Not Guilty" verdict. In short, no reporter has had more experiences with Michael Jackson. Taraborrelli also helped anchor CBS News' coverage of Michael's memorial service with Katie Couric.
MICHAEL JACKSON – THE MAGIC & THE MADNESS is the only New York Times best-seller about Jackson. First published in 1990, the book was a runaway success. Taraborrelli updated the book for the foreign marketplace four years ago in an edition that was nominated for a W.H. Smith Literary Award in the U.K. The book is considered the foremost – and only – credible Michael Jackson biography.